Lisanne Soeterbroek – violin
Ruña 't Hart – violin
Stephanie Steiner – viola
Douw Fonda – cello
The Vespucci string quartet was established in 2009 and currently performs at numerous venues in the Netherlands, Germany and Belgium. It has been active at festivals such as the Grachtenfestival in Amsterdam, Grachtenfestival aan de Maas, the International chamber music festival in Utrecht and Chamber music festival Hoorn. The quartet has played live on the radio in programs such as Opium, Diskotabel en Spiegelzaal. In 2015 it performed at the opening of the new wing of the Van Gogh museum in the presence of princess Beatrix. In 2014 they brought out their first 'Debut' cd with works by Mozart and Dvorák, followed by their second cd in 2019 with works by Haydn, Webern and Brahms. Both cds appeared on the Footloose label.
The members of the quartet are also active in the orchestral world. Lisanne is first concertmaster of the Antwerp Symphony Orchestra, Douw Fonda is assistant principal and Stephanie Steiner is violist at the Netherlands Philharmonic Orchestra in Amsterdam. Ruña freelances at many Dutch orchestras.
Aside of their regular concerts, the quartet has spent the last few years developing special concerts/performances. A few of these include: film project 'Kreutzer Sonata' with video-artist Michal Grycko, dance project 'Prokofiev Moves' with among others prima ballerina Maria Seletskaja (Royal Ballet Fladers), and childrens' performance 'The Emperor's New Clothes' (5+) with actor Steef Hubkes, which is currently running. The concept for these performances was conceived by the quartet's first violinist, Lisanne Soeterbroek.
At the moment we're preparing for our first summer tour through France and upcoming debut-concert in Parkstad Limburg Theater Heerlen.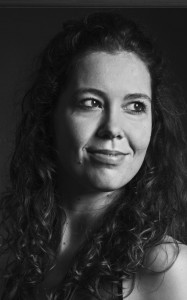 Lisanne Soeterbroek completed her masters degree with a 10 with distinction for her final recital at the Royal Conservatory in the Hague with Vera Beths, after which she continued her studies doing a Post Graduate study with Eszter Haffner in Graz. In 2007 she received the 'Kersjes van de Groenekan' violin prize. In 2007 and 2011 she was a prize winner at the Oskar Back National Violin Competition. She was Young Artist in Residence at the 'Gelderse Muziekzomer' in 2008. When she was only fourteen years old, she already made her debut in the Big Hall of the Concertgebouw in Amsterdam playing Khatchaturian's violin concerto with Frankfurt an der Oder's state orchestra. She's been first concertmaster of the Antwerp Symphony Orchestra since 2013, and a frequently requested guest concertmaster both in and outside of the Netherlands. Lisanne plays a Ferdinand Gagliano from 1773. www.lisannesoeterbroek.com


The versatile violinist Ruña 't Hart (1992), impresses through her qualities as soloist and warm advocate for chamber music. Her musical interests include a wide range of genres from baroque to contemporary music. She received the prestigious violin scholarship from the 'Kersjes Fonds' in 2016. In 2018 she received her masters diploma cum laude from the Amsterdam Conservatory with Vera Beths. There, she also received lessons with Shunske Sato on both the modern as well as the baroque violin. Ruña is a frequently requested guest at festivals such as the International Chamber Music Festival in Utrecht, 'Next Generation' in Bad Ragaz, Switzerland, the  'Grachten Festival' in Amsterdam and the International Fredener Muziktage in Freden, Germany.
In 2018 Ruña started her own chamber music series in the English Church at the Begijnhof in Amsterdam.
Ruña plays on an eighteenth century Italian violin made by Landolfi, with a nighteenth century bow from the French maker Bazin.  www.runathart.com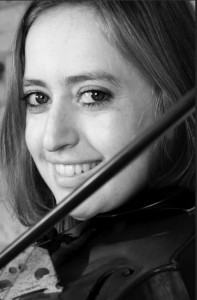 Stephanie Steiner followed both her Bachelor's and Master's studies at The Royal Conservatory in The Hague with M. Biesta and R. Ephrat, after which she continued by doing a Post Graduate Study at the Mozarteum in Salzburg with Professor Thomas Riebl. In 2007 she performed as a soloist together with Lisanne Soeterbroek in Mozart's Sinfonia Concertante, accompanied by the Atheneum Chamber Orchestra directed by Bas Wiegers. Stephanie has freelanced with the Asko-Schönberg ensemble, Rotterdam Philharmonic Orchestra and the Residentie Orchestra.
She has been a member of the Netherlands Philharmonic Orchestra since 2010.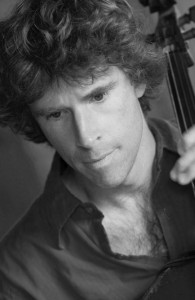 The American cellist Douw Fonda studied with Steven Doane at the Eastmas School of Music (Rochester, NY) and with Timothy Eddy in New York, where he was coached in chamber music by among others the Cleveland Quartet and the Julliard Quartet. He won various competitions and played as a soloist with orchestras in Boston and New York. In The Netherlands, he studied baroque cello with Jaap ter Linden at the Royal Conservatory in The Hague, as well as performed as a soloist with the Conservatory's Baroque Orchestra.
As a passionate chamber musician, Douw is currently a member of the Vespucci String Quartet and Benjamin Franklin Trio. He has worked with artists such as Gordan Nikolić, Daniel Rowland, Emmy Verhey, Jeroen van Veen, and Marije Nie. He is furthermore employed as assistant principal cellist in the Netherlands Philharmonic Orchestra.
More recently, Douw is frequently sought after to coach the cello groups of a number of youth- and student orchestras including the Amersfoort Youth Orchestra, Viotta Youth Orchestra in The Hague, Netherlands Youth String Orchestra, Utrechts Student Concert, VU-Orchestra. Additionally, as well as various chamber music ensembles such as Young Strings Amsterdam, Cugnon Junior, Cuypers Ensemble, and during workshops of the Cello Biannual in Amsterdam.